Dr Darshan Patel is a very well Treatment of Chronic Pancreatitis, Surgery for Chronic Pancreatitis in Surat, Best Hospital for Gastroenterology & GI Surgery in Surat
Chronic pancreatitis has become a major concern today. It is threatening disease which causes a great risk to life if not cured in time.  It is a painful disease which occurs in the pancreas which is situated behind the stomach. Pancreas stores various digestive juices at relieves them at the time of nutrition. It stores bile juices which acts as digestive enzymes which absorb proteins and nutrients present in the body and utilizes at times necessary. It is a disease which occurs when the inflammation issues are resolved, but with resulting in damage to the gland classified with fibrosis, calcification and ductal inflammation.
Chronic pancreatitis leads to scary and threatening damage to your system. It can lead to development of chemical and stones in the duct by blocking the tube that carries digestive enzymes and juices in the stomach. The blockage results in reduction in the levels of pancreatic enzymes in the body and makes it harder for the body to digest food. This causes severe health problems including malnutrition and diabetes.
Causes of the chronic pancreatitis involve: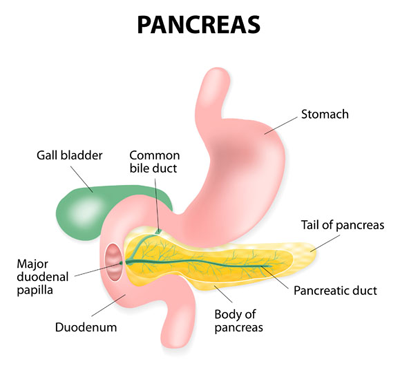 Symptoms of chronic pancreatitis involve:
Chronic pancreatitis diagnosis involves X-ray, ultrasounds, CT scans or MRI scans. It is curable disease at initial stages but may take chronic stage where cure is not possible. So, if you are searching best treatment with guaranteed assurance then Dr. Darshan Patel  is most prestigious and proficient surgeon who is there at sigels clinic serving for more than 10+ years in this field. With his successful surgeries he has cured many lives. He provides guaranteed treatment to your chronic diseases. At sigels clinic, we have unique solutions for your necessities of life. Here your risks are taken at heart. Your cure is our major concern. We never leave the chance for disappointment for our patients. Cures delivered at sigels clinic involve; gastrointestinal surgeries, liver surgery, gall bladder removal surgery, laparoscopic surgery, and hernia repair surgery. Dr. Darshan Patel is the best gastrointestinal surgeon present to provide viable cure to your chronic disease. We are highly involved in resolving all GI, Liver, Pancreas, Colorectal, Esophagus related benign as well as cancer related problems gastroenterology in Surat. We provide 100% cure assurance to patients. Patients are highly satisfied from our treatments.