Dr. Darshan Patel | Acute Pancreatitis Treatment | Acute Pancreatitis Treatment in Rajkot
Acute pancreatitis is the mild stage where it is curative with rest and treatment. If your disease is more severe then it may concern some surgeries and procedures in the treatment. The surgeries involved in the treatment of acute pancreatitis may require the removal of the gall bladder, which is also referred to as cholecystectomy. If the gall stones are the root cause then it is advisable to have surgeries within the starting stages to lower the chances of severe complications. When you are associated with severe or acute pancreatitis then specialized doctors will assist in delaying the surgeries at the starting stages to prevent the complications.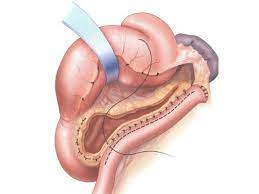 When you are searching for acute pancreatitis treatment then, ''Dr. Darshan Patel Clinic'' is the best healthcare facility center for acute pancreatitis treatment in Rajkot. Here, you get assured treatments by an efficient team of experts that leave no chance in curing lives in the best way we can. We are skilled with modern techniques and methods in curing lives with acute pancreatitis to the best and we also provide quality assurance for the treatments offered at "Dr. Darshan Patel Clinic" that we provide truly safe and secure treatment all across Rajkot.