Basic & Advanced Laparoscopic Surgery by Best Laparoscopic Surgeon in Rajkot
Dr. Darshan Patel is one of the Best Laparoscopic Surgeon in Rajkot. Laparoscopic Surgery is a technique of surgery in which the surgeon makes a small incision to the body. After the small incision the surgeon passes a small tube with a video camera to the body cavity to look inside the body and pinpoint the area of operation and further based on the reading the surgeon performs the surgery using the camera as an eye. This laparoscopic surgery is very complex and filled with lots of challenges. Dr. Darshan Patel is one of the best laparoscopic surgeons in Rajkot, Gujarat to perform this challenging task over orthodoxical procedures.
General Surgery department is supported by very well trained Laparoscopic surgeon, Qualified Anesthetist & Paramedical staff who is available 24 hours a day, 7 days a week for emergency cases. Dr. Darshan Patel is one of the best Bariatric, Laparoscopic Surgery for Stomach Cancer in Rajkot, Gujarat. He is a world renowned expert in Bariatric, Laparoscopic and General Surgeries with more than 1000 surgical cases to his credit. He consults at different Multi Super Specialty Hospital & Research center in Rajkot, Gujarat, India. His surgical team got several laurels for this rare concept of scarless surgery. In some circumstances, your surgeon may believe the risk of diagnostic laparoscopy is too high to warrant the benefits of using a minimally invasive technique. This situation often occurs for those who've had prior abdominal surgeries, which increases the risk of forming adhesions between structures in the abdomen.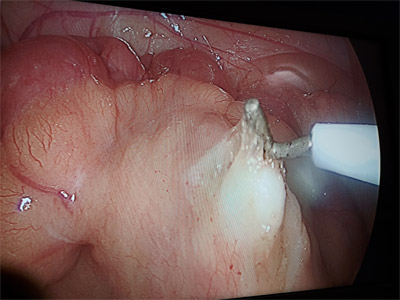 Advanced Laparoscopic Surgeon in Gujarat – Rajkot
What is Laparoscopic Surgery?
Laparoscopic surgery is a modern surgical technique where surgery is done through a small hole made on the abdominal wall. So, large incisions are not needed. Pain is also less compared to conventional open surgery, hence recovery is also quite fast.
Laparoscopic surgeon Now available at Rajkot for Laparoscopic gallbladder surgery is (cholecystectomy) which removes the gallstones and gallbladder through several small cuts or incisions in the abdomen.