Best Esophagus Surgeon in Rajkot, Esophagus Surgeon in Rajkot, Best Gastro Surgeon in Rajkot
We diagnose and conduct thorough procedures to treat GERD, Best Esophagus Surgeon, Esophageal Cancer Surgery Rajkot, Achalasia, Esophageal Cancer and other ailments. Esophagus or food pipe is a tubular structure joining throat to the stomach. For some earlier stage cancers, surgery can be used to try to remove the cancer and some of the normal surrounding tissue. In some cases, it might be combined with other treatments, such as chemotherapy and/or radiation therapy. If the tumor is in the upper or middle part of the esophagus, most of the esophagus will need to be removed to be sure to get enough tissue above the cancer. The stomach will then be brought up and connected to the esophagus in the neck. No matter which approach is used, esophagectomy is not a simple operation, and it may require a long hospital stay. It is very important to have it done at a center that has a lot of experience treating these cancers and performing these procedures.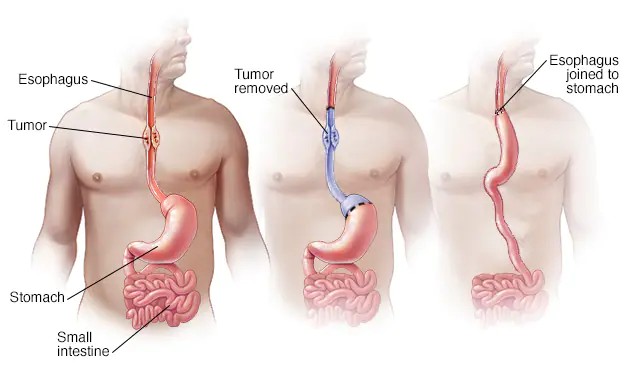 Possible Risk of Esophagus Surgery
Like most serious operations, surgery of the esophagus has some risks.
Short-term risks include reactions to anesthesia, excess bleeding, blood clots in the lungs or elsewhere, and infections.
Most people will have at least some pain after the operation, which can usually be helped with pain medicines.
Lung complications are common. Pneumonia may develop, leading to a longer hospital stay, and sometimes even death.
Some people might have voice changes after the surgery.
Some complications from this surgery can be life threatening.
In many cases, esophageal cancer is diagnosed after a person begins to notice symptoms.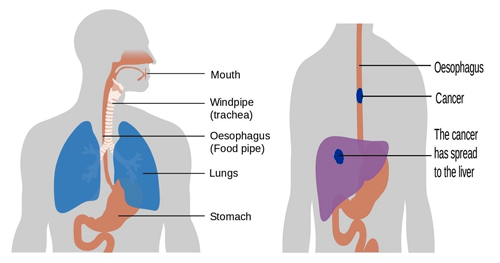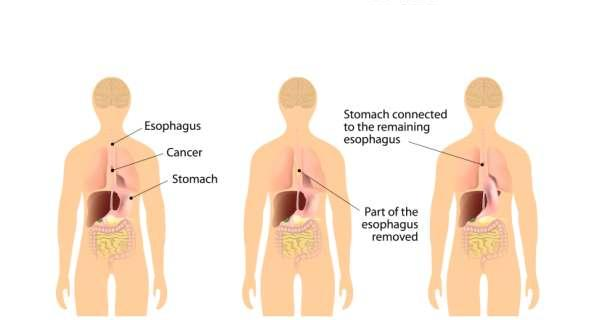 Treatment for esophageal cancer depends on the stage of the disease. The cancer can be removed at the early stage by direct surgery. But most of the time the cancers are detected late. If a disease is not spread to another organ then, treatment is chemotherapy and radiotherapy followed by surgery. If cancer has spread to another organ like liver or lung, then cure is not possible. But chemotherapy can improve quality of life.