''Sigels Clinic'' has the best solution for liver cancer treatment, Liver cancer | Liver Cancer Surgeon in Surat | Liver Surgery in Surat | Liver Cancer Treatment in Gujarat | Liver cancer treatment near me in Surat
Liver cancer has become a major concern today. Most of the individuals get into it and are unable to find a unique solution to the significant disease. Liver is the most important part of human body. If you desire to live a happy life you need proper working of all the organs present in the body. Many individuals die just because they don't find reliable hospitality services and assurance for a guaranteed cure to the major disease.
Let us first consider what the purpose of liver is and what liver cancer is:-
Liver is an important functionary of human body. It serves many functions. It is situated on the upper right-hand side of the abdominal cavity, under the diaphragm, and above the stomach, right kidney, and intestines.  It is having a shape of a cone and is dark reddish-brown in colour having weight about 3 pounds.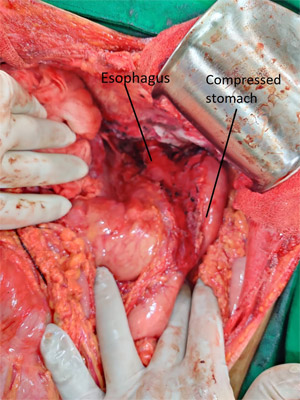 Functions of liver are as follows:
It does many functions in human body, makes bile; which helps carry away waste and break down fats in the small intestine during digestion, makes essential proteins for blood plasma, and makes vital proteins & cholesterol for the utilization of fat throughout the body. Without liver human body cannot survive. It is a vital part of human body serving many purposes.
Now let us consider what liver cancer is and how it will be cured:-
Liver cancer is the cancer which begins in the cells. It is a football sized organ which sits on the upper right hand side of the abdomen. It is prone to several types of cancers. Most common liver cancer type is ''Hepatocellular carcinoma'' which begins in the main liver cell (hepatocyte) and other relevant cancers which can began in the liver are intrahepatic cholangiocarcinoma and hepatoblastoma, are less common types of liver cancer. Cancers that spreads in the liver is most common from the cancer that survives in the liver cells.
If you are searching for a guaranteed hospitality cure, than ''sigels clinic'' has the best solution for liver cancer treatment, Liver Cancer Surgeon in Surat, where your disease is taken at heart. Under the supervision of our highly qualified surgeon Dr. Darshan Patel , it has gained more prominence in curing several lives for more than 10+years. We have highly qualified surgeons with best cure available. We provide quality assurance for treatments availed at sigels clinic. We have advanced laboratories and latest technologies for offering guaranteed solutions to the sick ones. We have guaranteed solutions for you liver surgery. Other relevant surgeries offered at sigels clinic are pancreatic cancer treatment, liver surgery, gastrointestinal diseases, gall bladder removal, laparoscopic surgery, and hernia repair surgery. We never compromise in the quality aspect of treatment. We consider the risks at heart and we have a well proficient knowledge and treatments at sigels clinic. Sigels Clinic is the best platforms providing hassle free solutions for liver cancer, liver transplant and liver surgery. We are considered one of the top organizations curing lives. Thanks to our great which never leave the chance of disappointment for our valuable patients.