Book Appointment Online, View Fees, Reviews Doctors for Pancreatic Cancer, Whipple Surgery for Pancreatic Cancer in Surat, Pancreatic Cancer Treatment in Surat
In today's era, human body is suffering from several diseases one of the prominent disease which is vital among individuals today is pancreatic cancer. It is a severe disease which causes a great threat to life if not cured at time. But as the diseases have gained prominence science is also advanced. Every disease is having a cure. Earlier, it was very difficult to survive when certain disease happened the cure was not available but nowadays every disease has a cure. Let us consider what pancreatic cancer is at first:
Pancreas is the organ which lies behind the lower part of the stomach. It secretes enzyme that aid digestion and hormones that help regulate the metabolism of sugars present in the body. This is the cancer which is detected late, spreads rapidly and has poor recovery time. It has no symptoms in early stages. The symptoms which evolve in the later stages are non specific such as loss of appetite and weight loss. Treatments include the removal of pancreas, radiation and chemotherapy. It begins in the tissues of pancreas, which is located behind the stomach. Pancreas is vital organ of human body which aids digestion and helps the maintenance of sugar levels by producing hormones. Pancreas is prone to cancerous and noncancerous tumors.        The most common cancer which forms in the pancreas begins in the cells that line the ducts that carry digestive enzymes out of the pancreas. It is known as ''pancreatic ductal adenocarcinoma''.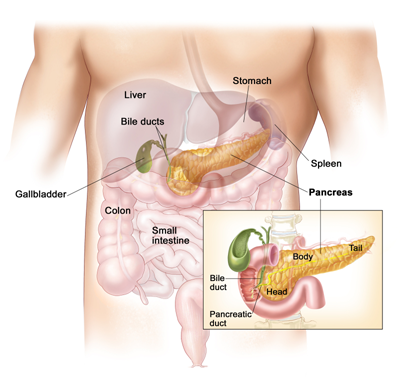 The treatment depends upon the type and severity of the cancer. The options of pancreatic cancer treatment involve: surgery, chemotherapy, radiation therapy or a combination of these.
Let us consider the things which can cause pancreatic cancer:
Symptoms of pancreatic cancer involve:
Diagnosis of pancreatic cancer involves screening and tissue sampling. When you are in search for a best pancreatic cancer treatment specialist Dr. Darshan Patel  at sigels is most reliable and most prestigious surgeon that have the best cure for your conventional diseases. Dr. Darshan Patel is the best gastro and liver surgeon present to solve your risks of life. He has wide knowledge in such diseases. At sigels your concerns are taken at heart. We assure guaranteed solutions to your deadliest diseases. We have accomplished several successful surgeries and cured thousands of lives today. We have excellent skilled doctors that resolve your health related issues each step of the way. We are skilled in curing diseases which involves: gastrointestinal surgeries, liver surgery, gall bladder removal surgery, laparoscopic surgery, and hernia repair surgery. We are expertise in resolving these issues to the great extent. We are working for more than 10+ years in successful accomplishments of surgeries and making lives easier for individuals suffering from the deadliest disease. Our services are totally fair and cost effective. Whenever you have any concern regarding the above stated disease does contact us. We will resolve all your health related queries to the mark up level. We provide 100% quality assurance for surgeries offered at sigels.